Love pearls but hate wearing them? Look no further than Pearl Clay!
(Not real pearls, before anyone asks.)
Coming in packs of three colours; simply split the clear modelling compound between the pots of pearls, mix it in well (I recommend repeatedly stretching it a little bit and folding the beads in), and craft away! Use to model a little figure, or create a gorgeous exterior for all mannor of items. And it air dries!
Just look at how well it works in decorating this fairy door and magic wand!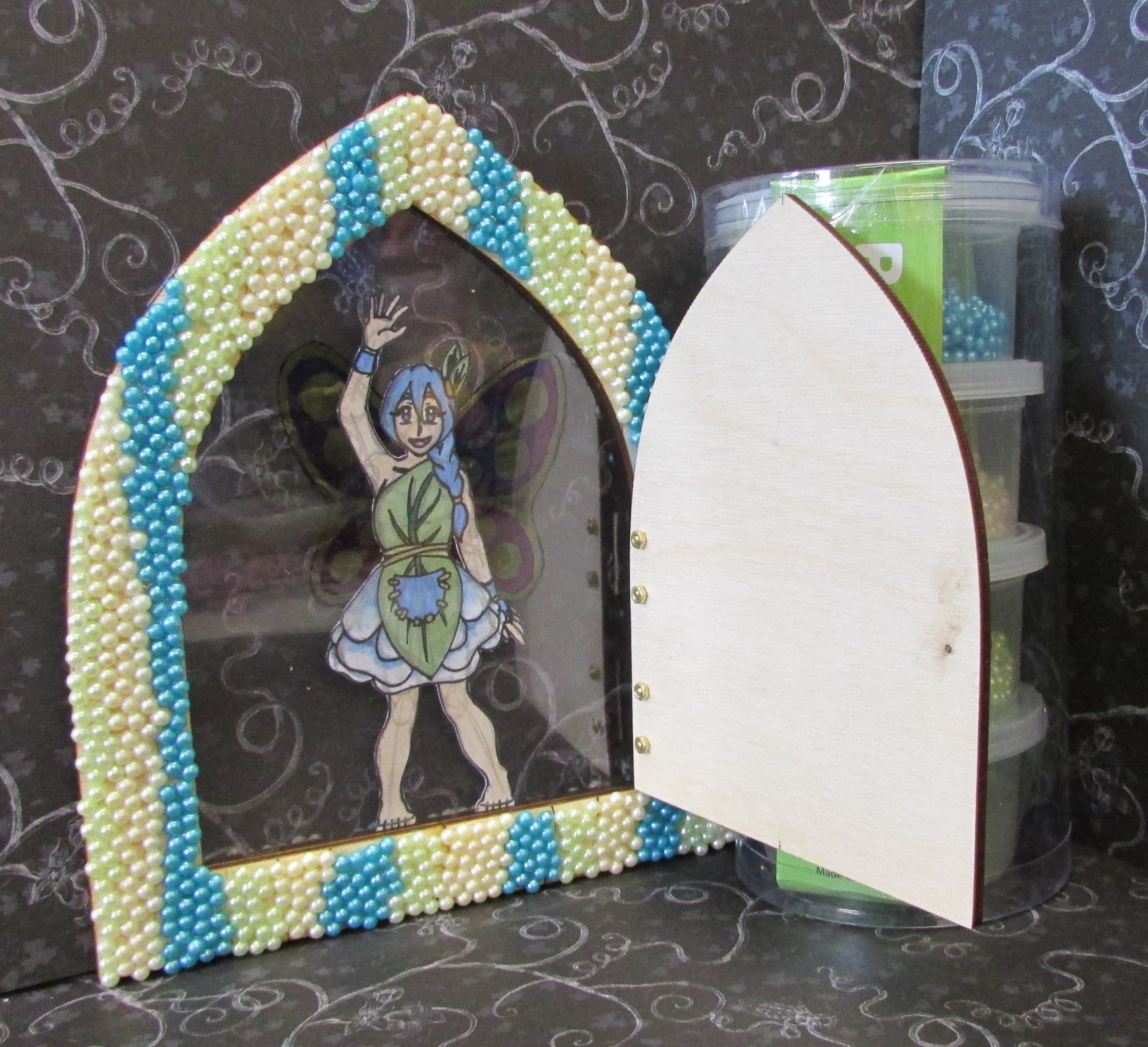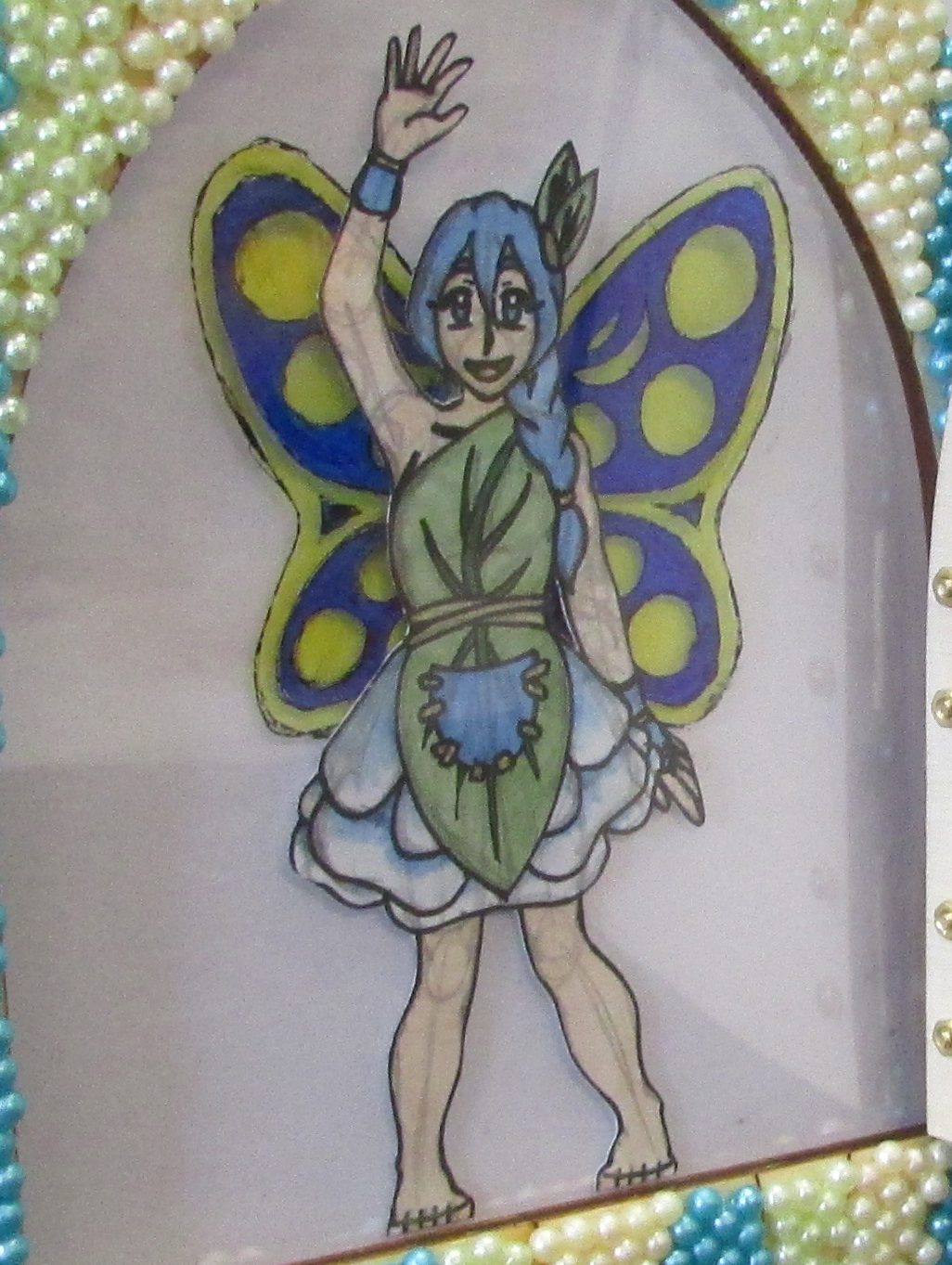 (As you can see, the fairy's wings are easier to make out on a lighter background.)
Using one of our wooden fairy doors from Peak Dale, I simply followed the lines in the wood to get a funky lined pattern by applying each colour individually. Thankfully, because the mix likes to cling together, I didn't have to apply each individual pearl (although you can do so if you so wish). As for the fairy, she's simply drawn on paper and coloured in, with her wings drawn and coloured directly onto the acetate sheet behind her. (I also add another acetate sheet in front of the fairy for protection against curious kiddie fingertips, but it's not a necessary step.)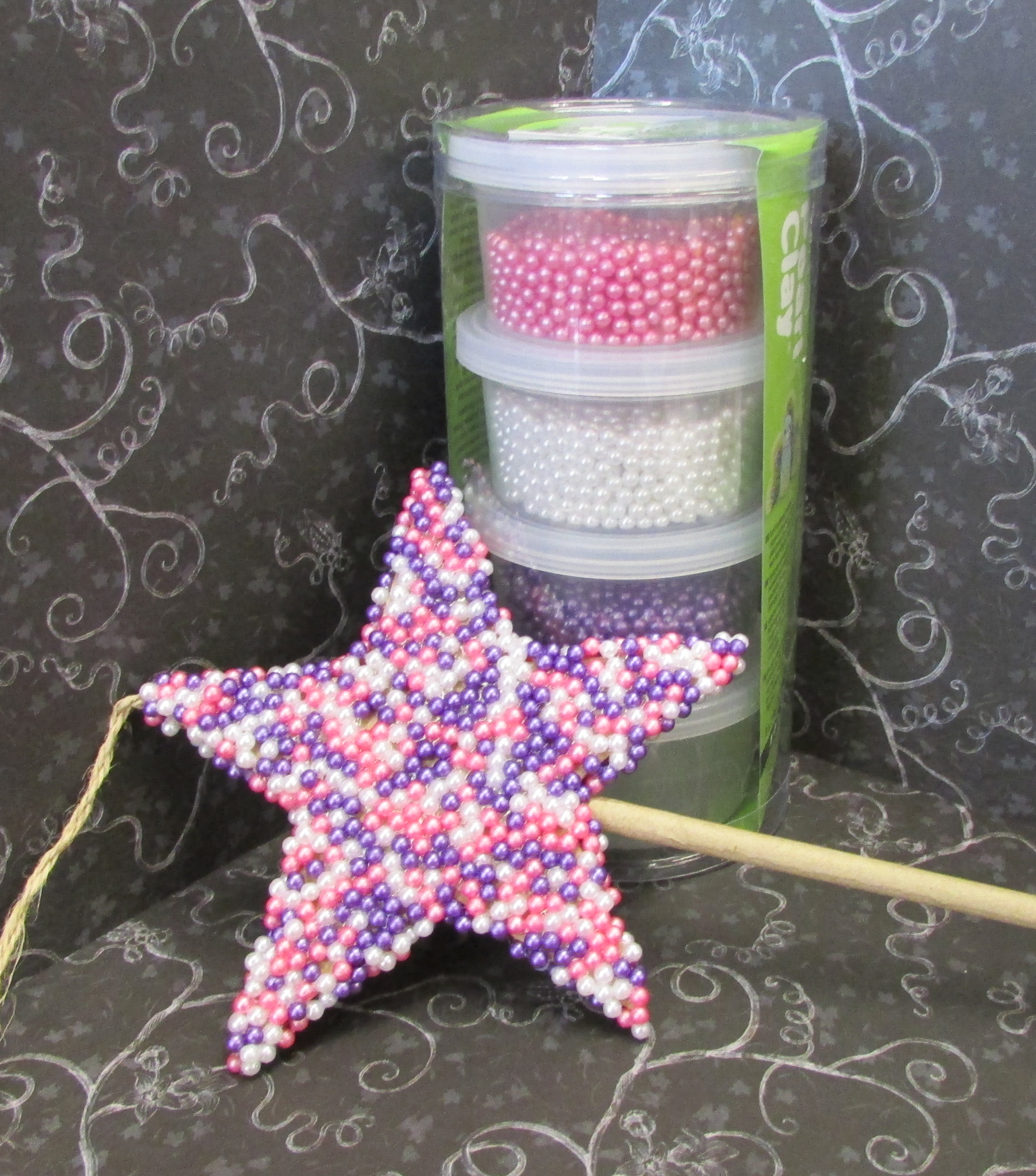 As for the fairy wand, I simply took a fraction of each colour and mixed them together; covering the head of the wand until I was happy.
The best part about these two projects?
I still had plenty of mix left over for other projects!
Each pack goes much further than you'd think from looking at them. How far will you take them?